2022: In the media
DECEMBER 2022
Machine learning and the arts: A creative continuum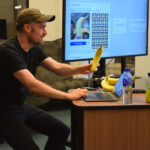 MIT News
CAST Visiting Artist Andreas Refsgaard engages the MIT community in the ethics and play of creative coding.
NOVEMBER 2022
Celebrating open data
MIT News
New prize program recognizes MIT researchers who make data openly accessible and reusable.
Uncovering the rich connections between South Asia and MIT
MIT News
Showcased in a new exhibit, student research explores the long history of South Asians at the Institute.
JULY 2022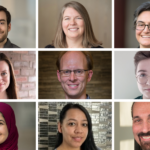 MIT Libraries staff honored with 2022 Infinite Mile Awards
MIT News
Seventeen staffers lauded for providing outstanding service, supporting their colleagues, and exemplifying the Libraries' values.
JUNE 2022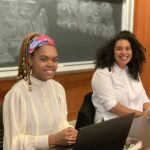 Novelist Elizabeth Acevedo's work reflects the rich stories, traditions, and cultures of the Caribbean diaspora
MIT News
MIT Reads event moderated by Nailah J. Smith '22 delights MIT audience.
APRIL 2022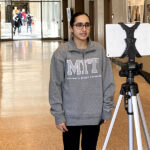 In the history lab, delving into the South Asian experience at MIT
MIT News
Students in 21H.S04 explore stories of students and faculty from South Asia via oral histories and the Institute Archives/Distinctive Collections.
MARCH 2022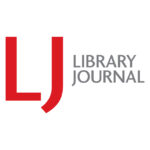 MIT Highlights Distinctive Collections Through "A Lab of One's Own" Video Game
Library Journal
Distinctive Collections has upped the creativity factor with an immersive video game that allows players to discover archival materials telling the stories of women from MIT's history.
FEBRUARY 2022
MIT Hayden Memorial Library by Kennedy & Violich Architecture
Architectural Record
Kennedy & Violich bring a new vision to the Hayden Library at MIT
JANUARY 2022
Immersive video game explores the history of women at MIT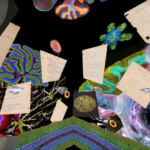 MIT News
"A Lab of One's Own" invites players to engage with archival materials in a virtual environment.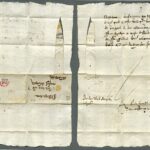 How European Royals Once Shared Their Most Important Secrets
The New York Times
Recent research highlights the use of letterlocking techniques by Queen Elizabeth, Catherine de' Medici and Mary Queen of Scots.