2018: In the media
DECEMBER 2018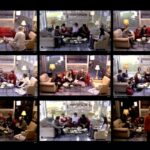 Inside "The Laughing Room"
MIT News
An artificial intelligence-powered laugh track amuses and unsettles in interactive installations by Jonny Sun.
NOVEMBER 2018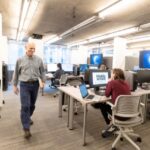 GIS and Data Lab now open in Rotch Library
MIT News
The new space offers expanded resources in geographic information systems, data visualization, data management, and more for the Institute community.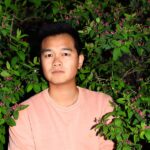 Jonny Sun's New Art Project Is a Sitcom, Starring You
Boston Magazine
Jonny Sun is debuting a playful and unsettling art project in Cambridge this month.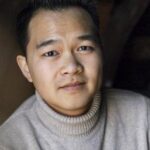 Want to be on a sitcom? Illustrator Jonny Sun is opening an interactive art exhibit in Cambridge
Boston Globe
Jonny Sun's interactive art installations open at Cambridge Public Library and Hayden Library Nov. 16.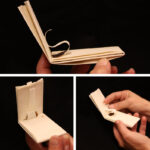 Before Envelopes, People Protected Messages With Letterlocking
Atlas Obscura
For more than a decade, Jana Dambrogio, the Thomas F. Peterson conservator at MIT Libraries, has been studying "letterlocking."
SEPTEMBER 2018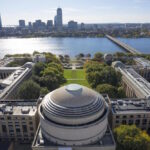 MIT Open Access Task Force releases white paper
MIT News
Paper provides an overview of efforts to make research and scholarship more freely and openly available.
JULY 2018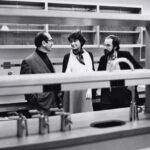 Institute Archives spotlights pioneering women at MIT
MIT News
MIT News features the Institute Archives initiative to build collections highlighting the contributions of female faculty.
JUNE 2018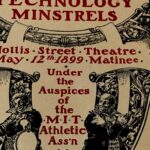 MIT looked for slavery in its past… and undergrads found it in the present
Otherhood podcast, PRI
Rupee Shenoy interviews students in the MIT and Slavery course, Archivist Nora Murphy, and TA Clare Kim about confronting MIT's history and redefining what is meant by "slavery."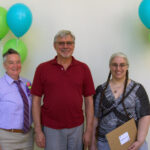 MIT Libraries staff honored with 2018 Infinite Mile Awards
MIT News
Celebration recognizes exceptional achievements and contributions over the past year.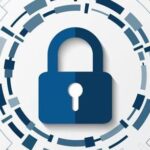 What Facebook can learn from academia about protecting privacy
The Boston Globe
MIT Libraries' Micah Altman and Alexandra Wood from the Berkman Klein Center for Internet and Society at Harvard University suggest the tech industry could follow the scientific community's lead if it wants to make safeguarding privacy a real priority.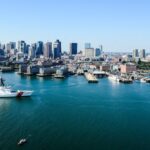 Time and Tides in Boston Harbor
Tufts Now
The papers of John Ripley Freeman (BS 1876) in the Institute Archives helped Tufts' Andrew Kemp create a 200-year history of relative sea-level changes.
We Build on History
MIT Spectrum
A look at the Beaver Press, the student-built letterpress in Barker Library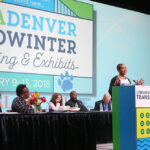 Are Libraries Neutral? Highlights from the Midwinter President's Program
American Libraries Magazine
Chris Bourg was part of a conversation on the question of libraries as neutral organizations at the ALA Midwinter Meeting and Exhibits in Denver.
APRIL 2018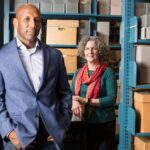 Still looking for Levi
Technology Review
As students dove into research on MIT and Slavery, archivist Nora Murphy did some digging of her own to discover whether William Barton Rogers owned slaves.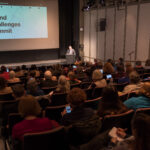 Peer to Peer Review: MIT Libraries Tackles Grand Challenges
Library Journal
Alexandra Chassanoff, DLF/CLIR Postdoctoral Fellow at the MIT Libraries, recaps the Grand Challenges Summit.
MARCH 2018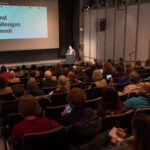 MIT Libraries host Grand Challenges Summit
MIT News
Experts in information science and scholarly communication convene at MIT to set research agenda.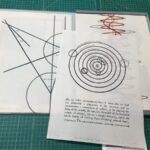 Sarah Hulsey, Picturing Language
Arts at MIT
A Q&A with Sarah Hulsey, PhD'08, whose artist's books are in the collection of Rotch Library.
FEBRUARY 2018
MIT Exploring Link Between Slavery and Science, Discovers Founder Was a Slave Owner
NECN
In a class that started this past fall, students and researchers uncovered how MIT has its roots in the slave economy.

'It was not expected' that MIT Founder Owned Slaves in 1860
WCAI
Archivist Nora Murphy and history professor Craig Steven Wilder join Living Lab Radio to discuss the MIT and Slavery course and project.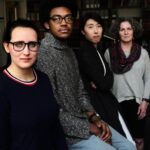 Looking into its past, MIT finds its first president once owned slaves
The Boston Globe
"Over the course of the fall semester, the MIT students and their mentors uncovered myriad connections between MIT and slavery, some blatant and others nuanced…The students learned how to do the research thanks to MIT archivist Nora Murphy and history professor Craig Wilder."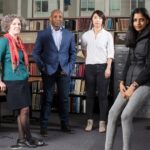 MIT class reveals, explores Institute's connections to slavery
MIT News
An MIT history class co-taught by Craig Wilder and archivist Nora Murphy had students working closely with the Institute Archives to examine the legacy of slavery in relationship to the university.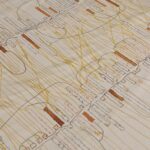 Discovering Book Arts at MIT
Slice of MIT
The MIT Alumni Association blog looks at artist books by Sarah Hulsey PhD '08, whose work is featured in the MIT Libraries collections.
JANUARY 2018 
A New Home for AI: The Library
Inside Higher Ed
Inside Higher Ed article features MIT Libraries' Chris Bourg and Andromeda Yelton in a look at the ways libraries can support exploration of artificial intelligence.