2021: In the media
DECEMBER 2021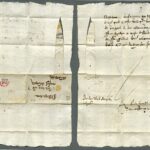 The Spiral-Locked Letters of Elizabeth I and Mary, Queen of Scots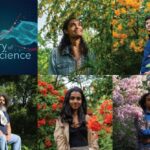 Makinde Ogunnaike and Josh Sariñana on The Poetry of Science 
Boston Public Radio
Physics PhD candidate Ogunnaike and photographer and writer Sariñana PhD '11 talk about the exhibit The Poetry of Science, on view in Rotch Library.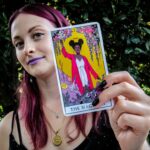 Tarot cards are having a moment with help from pandemic
Washington Post
A new generation is embracing the 78-card decks thanks to postings from influencers on visual platforms like Instagram and TikTok and unboxing videos on sites like Twitch and YouTube.
NOVEMBER 2021
Featured video: A musical encore for a re-imagined library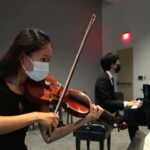 MIT News
Graduate students perform Martinů's "Piano Trio in D Minor," originally commissioned for Hayden Library's 1950 dedication.
MIT Libraries digitizes materials from Mary Rowe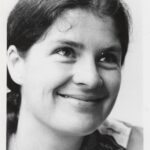 MIT News
Papers from MIT's former ombudsperson provide an important resource on the beginning of the organizational ombuds profession.

Library Oasis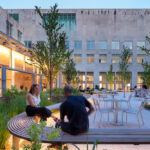 MIT Spectrum
Hayden Library and the adjoining Building 14 courtyard that welcomed back the MIT community this summer are designed to invite serendipitous connections.
OCTOBER 2021
Unfolding history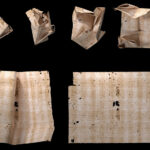 MIT Technology Review
Before envelopes existed, cleverly folding up a letter was a crucial privacy tactic. Only now are we learning what those techniques were, and what they reveal about cultures around the world.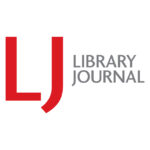 Renovations at MIT and Yale, Brooklyn's First New Branch in 40 Years, and More Library Construction News
Library Journal
A re-envisioned Hayden Library and courtyard at MIT, fresh film archives at Yale, Brooklyn PL unveils its first new branch in 40 years, Columbus Metropolitan Library cuts the ribbon on its HIlltop Branch, and more library construction news.
SEPTEMBER 2021

Hayden Library reopens after renovations
The Tech
New spaces include courtyard, cafe, flexible study and community areas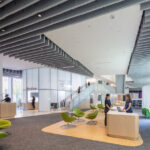 Renovated Hayden Library and courtyard open to the MIT community
MIT News
Transformational projects bring inclusive, welcoming spaces to the MIT campus.
AUGUST 2021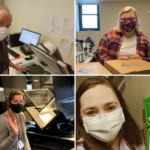 MIT Libraries staff honored with 2021 Infinite Mile Awards
MIT News
Staff were recognized for keeping spirits up and services running despite a difficult year.
JUNE 2021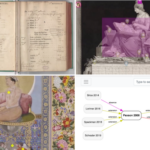 Online hub for research and teaching brings digital humanities to the fore
MIT News
Virtual collaboration sessions connect faculty and researchers to new tools, resources, and each other.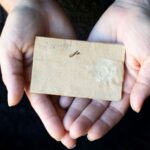 The clever folds that kept letters secret
BBC
Hundreds of years ago, people developed ingenious methods to secure their letters from prying eyes – and they did it with only paper, adhesive and folds.
MAY 2021
Deter Prying Eyes by Locking Your Own Letters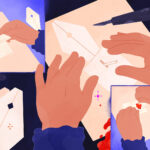 Atlas Obscura
A how-to for those who want to use folds, tucks, slits, and more to turn letters into little works of art.
Scene at MIT: Setting up camp under the Dome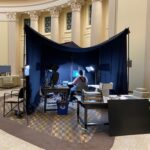 MIT News
Despite construction and a pandemic, MIT Distinctive Collections staff continue their work.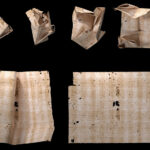 Cracking the Code of Letterlocking
Atlas Obscura
A tale of Black Chambers, lost correspondence, and high technology.
APRIL 2021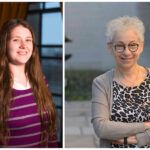 Talking Outside the Tower
MIT News
EECS Communication Lab teams up with MIT Libraries to broadcast free "Science Snippets" to the world.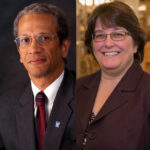 3 Questions: Defining the Institute's values
MIT News
Daniel Hastings and Tracy Gabridge share their experiences as co-chairs of MIT's Values Statement Committee.
Algorithm Virtually Unfolds a Historical Letter without Unsealing It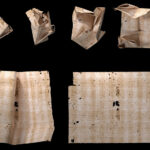 Scientific American
In the centuries before envelopes, "letterlocking" secured a message's information
MARCH 2021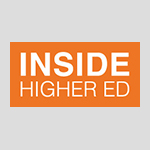 Big Deal for Open Access
Inside Higher Ed
University of California system secures a landmark open-access deal with publisher Elsevier. Some university librarians hail the agreement as a breakthrough, but others worry about possible long-term impacts.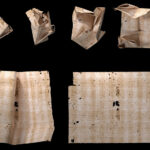 Research team led by Jana Dambrogio reads an unopened letter from early modern Europe using computational tools.