2020: In the media
DECEMBER 2020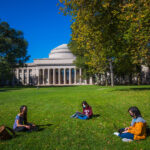 MIT community in 2020: A year in review
MIT News
Top stories in the MIT community this year included ending negotiations with Elsevier for a new journals contract.
SEPTEMBER 2020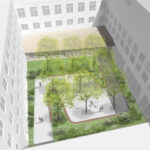 Building 14 courtyard to undergo renovation
MIT News
Revitalized outdoor space to be redesigned along with Hayden Library.
JULY 2020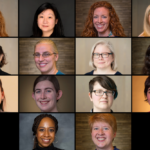 MIT Libraries staff honored with 2020 Infinite Mile Awards
MIT News
Sixteen staff members recognized for creating community, upholding values, and responding heroically to the Covid-19 pandemic.
JUNE 2020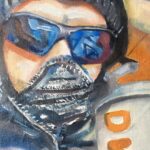 What was it like to live through the pandemic, grandpa? University archives seek items that capture COVID-19 history
The Boston Globe
University archives around Boston are trying to document the pandemic through the eyes of their campus communities.

MIT ends negotiations with Elsevier
The Tech
Bourg and Levy: Elsevier was unable to align with the MIT Framework for Publisher Contracts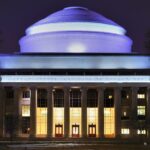 Universities Step Up the Fight for Open-Access Research
WIRED
Recent announcements from MIT and the University of California represent milestones on the path to dismantling paywalls around academic journals.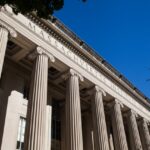 MIT, guided by open access principles, ends Elsevier negotiations
MIT News
Institute ends negotiations for a new journals contract in the absence of a proposal aligning with the MIT Framework for Publisher Contracts.

MAY 2020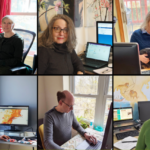 In a suddenly remote spring, library support services carry on
MIT News
Despite closing campus locations, the MIT Libraries continue to provide vital support for teaching, learning, and research.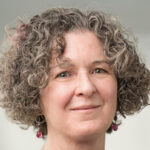 3 Questions: How MIT experienced the 1918-19 flu pandemic
MIT News
MIT Libraries archivist Nora Murphy shares historic materials related to the 1918-19 influenza pandemic, and suggests ways to document the Covid-19 crisis.
FEBRUARY 2020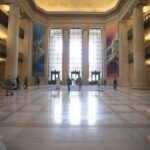 MIT Framework for Publisher Contracts yields new open-access model
MIT News
The MIT Libraries and three universities negotiate innovative agreement with the Association for Computing Machinery.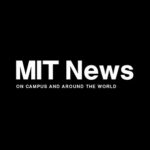 Bringing artificial intelligence into the classroom, research lab, and beyond
MIT News
Through the Undergraduate Research Opportunities Program, students work to build AI tools with impact.
JANUARY 2020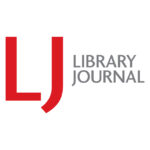 A Tale of Two Hayden Libraries (ASU and MIT)
Library Journal
Lisa Peet gives an update on library renovations at Arizona State University and MIT.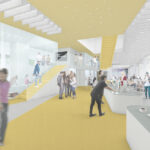 Kennedy & Violich Architecture are redeveloping the interior of MIT's Hayden Library
The Architect's Newspaper
KVA's renovation of Hayden Library will make the space significantly more flexible, transparent, and ADA compliant than it has been in its 69-year history.