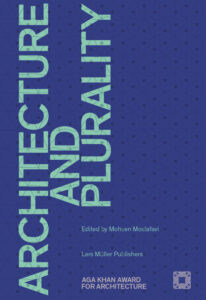 The complete 2016 Cyclical Monograph of the Aga Khan Award for Architecture, Architecture and Plurality, is now available on Archnet.
The book features the six projects that were 2016 recipients of the Aga Khan Award for Architecture (AKAA), as well as the 13 other projects that were shortlisted.  It was the 13th cycle (2013-2016) of the Award, presented every three years to recognize projects "that set new standards of excellence in architecture, planning practices, historic preservation and landscape architecture" (Source: Aga Khan Award for Architecture).
Projects that received the 13th Cycle Award span the globe form China to Denmark.  Shortlisted projects are located in Africa, the Middle East, Asia, and Europe.
Since its inception, the AKAA has sought to value inclusivity and to honor projects that are diverse in their design and choice of materials. In this volume, edited by Mohsen Mostafavi and featuring contributions from over a dozen renowned specialists, authors "use that productive tension between architecture and plurality not only to provide a framework for the examination of the projects, but also to explore the intellectual and projective means by which architecture and plurality can find other common grounds in the future" (Source: Archnet).
The entire 173 page publication is available online. Individual chapters may also be downloaded using the links listed under the heading "DOCUMENT COMPRISES."