According to Google Analytics, at 10:34 am EDT this morning there were 19 people using Archnet, and they came from 11 different countries. At the precise moment when we checked the statistics, 7 of those users came from India where it was well into the evening; 3 came from the US where it was morning; and 1 visitor came from each of the remaining 9 countries.
19 visitors from 9 countries on 5 continents is a fairly typical number for that time of a weekday in July.
During the work week, late morning at our office here in the MIT Libraries tends to be Archnet's busiest time of day, so that number is probably among the highest we will see today.  When it is 10:00 am here, it is the same time in New York, Santiago, Caracas, and several other big cities of North and South America.  While it still only 7 am in Vancouver and Los Angeles, the day is well under way in Mexico City, Chicago, Rio de Janeiro, and and Lima. It is 2 pm UTC, which means that it is well into the afternoon Cape Town, London, Paris, and most cities of Europe and Africa, yet it is still not very late in the evening in Asia or Australia. In Jakarta, it is only 9:00 pm.  In other words, a good portion of the world's population is still at or finishing work, and those who have completed their work day are probably not yet asleep.
On the other hand, the number of visitors to Archnet drops considerably in the summer.  Because the majority of educational institutions around the world have a break in July and August, we have considerably fewer visitors during those months than we might have in the Spring or Fall.
The image below provides one resource each country that was sending the most visitors to Archnet at that time. See if you recognize anything, then check your responses below the graphic.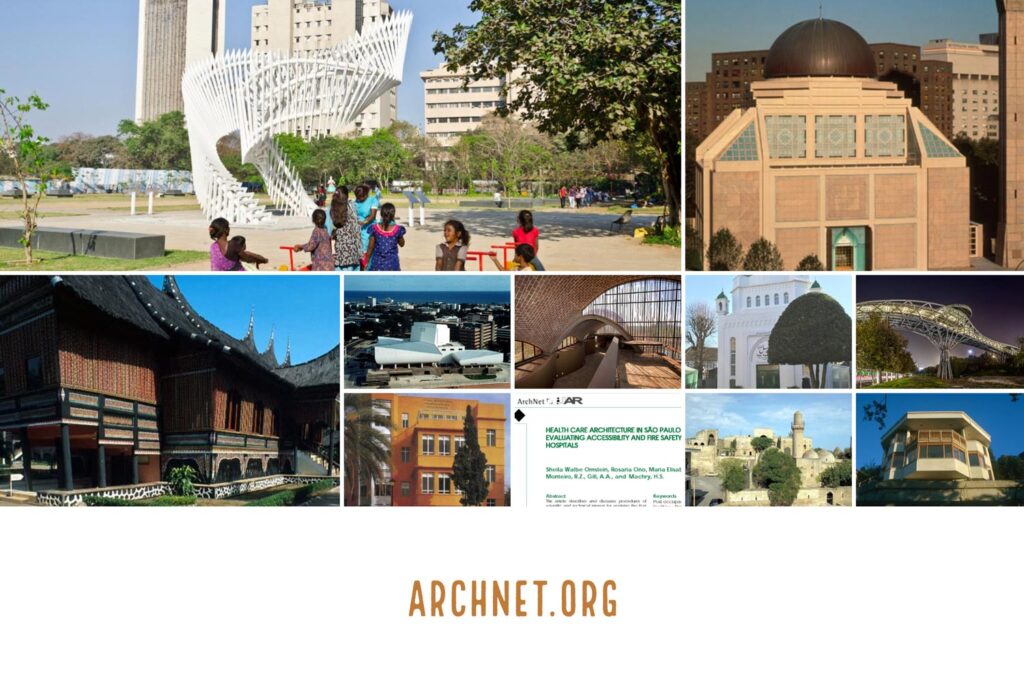 Top Row:
Middle Row:
Bottom Row:
You can always see the most popular resources of the previous month at https://archnet.org/pages/topstats