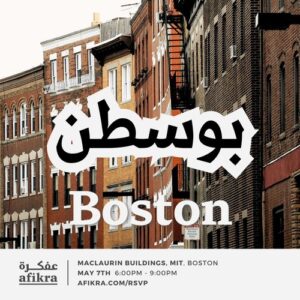 Aga Khan Collections Curator Rami Alafandi will be presenting on the work of the Aga Khan Documentation Center and the Aga Khan Development Network in Vol. 6 of the afikra Boston salon on Sunday, May 7, at 6 pm in Room 3-133 on the MIT Campus.
AFIKRA salons are in-person events held in cities worldwide that bring people together to learn about the histories and cultures of the Arab world.
The salon is free and open to the public; registration is required.