April is National Poetry Month, the most widely celebrated literary event in the world.
MIT Reads is celebrating with an annual open mic on Thursday, April 29, from 5:30 to 7:00pm.
We hope you will join us for this uplifting event!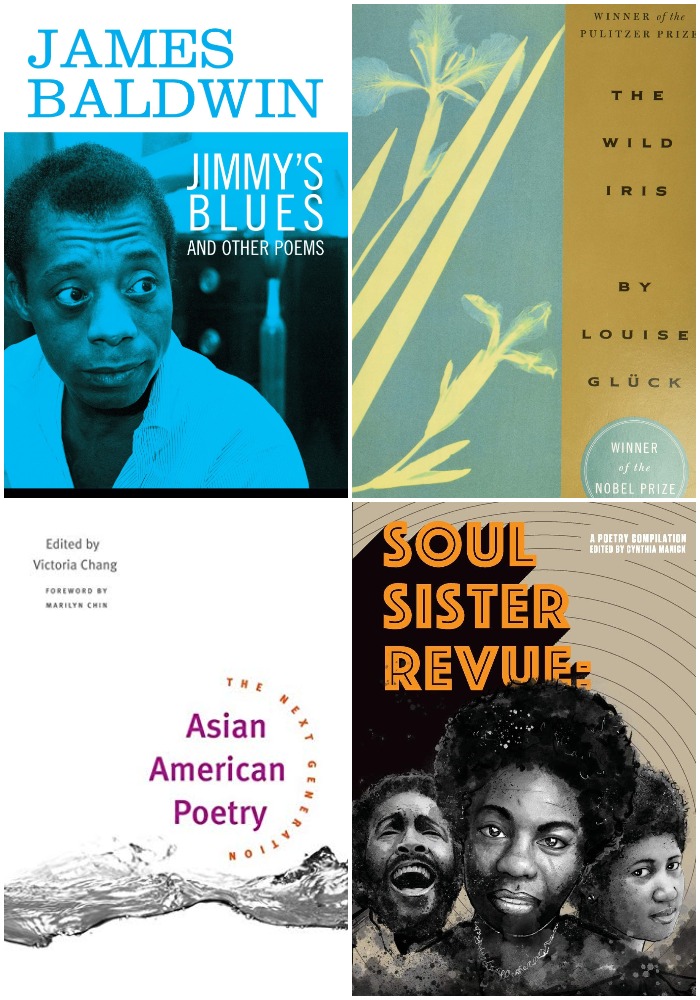 Meanwhile, get inspired and check out our recommended poetry selections:
1919 / Eve L. Ewing
Asian American poetry : the next generation / edited by Victoria Chang
Black girl magic / edited by Mahogany L. Browne, Idrissa Simmonds, Jamila Woods
The feathered heart / Mark Turcotte
Felicity / Mary Oliver
[Insert] boy / Danez Smith
Jimmy's blues and other poems / James Baldwin
LatiNext / edited by Felicia Rose Chavez, José Olivarez and Willie Perdomo
Magical Negro / Morgan Parker
Night sky with exit wounds / Ocean Vuong
Soul sister revue : a poetry compilation / edited by Cynthia Manick
Translating Mo'um / Cathy Park Hong
What the Chickadee Knows : poems in Anishinaabemowin and English / Margaret Noodin
Wade in the water : poems / Tracy K. Smith
The wild iris / Louise Glück
The world doesn't end : prose poems / Charles Simic
Many of these titles are available electronically. To access e-books, click the "Get this at MIT" button.
If we own a physical copy, you can request the item to be delivered to an on-campus office or address, or shipped to your home address (United States and Canada only).
Need help accessing or requesting a title? Ask Us!