MIT Prize for Open Data
Rewarding excellence in open data
2023 MIT Prize for Open Data winners and honorable mention recipients were honored at the Open Data @ MIT event held Oct. 24 at Hayden Library.  Read more at MIT News
Congratulations to the winners of the 2023 MIT Prize for Open Data!
The MIT School of Science and the MIT Libraries present the MIT Prize for Open Data to highlight the value of open data at MIT and to encourage the next generation of researchers. The following winners and honorable mentions were selected from more than 80 nominees representing all five schools, the college, and several research centers across MIT. 
Winners
Hammaad Adam

,

graduate student, Institute for Data, Systems, and Society (IDSS);

Vinith M. Suriyakumar

;

graduate student, Electrical Engineering and Computer Science (EECS);

Tom Pollard

,

research scientist, Institute for Medical Engineering and Science (IMES);

Benjamin Moody

,

programmer analyst, IMES;

Jennifer Erickson

,

senior fellow, Federation of American Scientists;

Greg Segal

;

Brad Adams

,

Southwest Transplant Alliance

;

Diane Brockmeier

,

Mid-America Transplant;

Kevin Lee

,

Mid-America Transplant;

Ginny McBride

,

OurLegacy Organ and Tissue Donation Services;

Kelly Ranum

,

LOPA

;

Matthew Wadsworth

,

Life Connection of Ohio

;

Janice Whaley

,

Donor Network West

;

Ashia Wilson,

assistant professor, EECS;

and

Marzyeh Ghassemi

,

assistant professor, EECS and IMES
Organ Retrieval and Collection of Health Information for Donation (ORCHID) is the first ever multi-center dataset dedicated to the organ procurement process. ORCHID provides researchers the first opportunity to quantitatively analyze organ procurement organization decisions and identify operational inefficiencies.
Adam Atanas

,

postdoctoral associate, Brain and Cognitive Sciences;

and

Jungsoo Kim

,

graduate student, Brain and Cognitive Sciences




WormWideWeb.org

allows researchers to easily browse and download one-of-a-kind datasets collecting brain-wide neural recordings of defined cells across an animal's brain, simultaneous to behavior quantification.

Paul Berube

,

research scientist, Civil and Environmental Engineering;

Steven Biller,

Assistant Professor of Biological Sciences, Wellesley College




​​Unlocking Marine Microbiomes with Open Data:

Open data

of genomes and metagenomes for marine ecosystems, with a focus on cyanobacteria, leverage the power of contemporaneous data from GEOTRACES and other long-standing ocean time-series programs to provide underlying information to answer questions about marine ecosystem function.

Jack Cavanagh

,

research manager, J-PAL Global, Abdul Latif Jameel Poverty Action Lab (J-PAL)

;

Sarah Kopper,

interim director of research, J-PAL Africa

; and

Diana Horvath

,

research and training associate, J-PAL Global




J-PAL's Data Publication Infrastructure includes a trusted

repository

containing over 130 open-access datasets from randomized controlled trials in development economics; a dedicated team of data curators to help research affiliates publish open data and replication packages; and public good

coding

tools

and a suite of

guides

and

training materials

to help other teams publish data in an efficient and ethical manner.

Jerome Patrick Cruz,

graduate student, Political Science;

Philip Arnold P. Tuaño

dean, Ateneo School of Government, Ateneo de Manila University;

Heidi Mendoza

professor of practice, Ateneo School of Government, Ateneo de Manila University;




and

Rainier Gerald Mora

,

graduate student, Ateneo de Manila University




OpenAudit

leverages advances in natural language processing and machine learning to make data in public audit reports more usable for academics, policy researchers, as well as governance practitioners, watchdogs, and reformers.

Daniel Kurlander, undergraduate student, Earth, Atmospheric, and Planetary Sciences
An Interactive System for Rapidly Filtering and Displaying Images from the Rosetta Comet Mission: This tool allows users to rapidly access and filter images of the comet 67P/Churyumov-Gerasimenko and is critical for planetary scientists to easily access and utilize the images in their research.
Halie Olson, postdoctoral associate, Brain and Cognitive Sciences
A functional magnetic resonance imaging (fMRI) study on language processing in a sample of 20 adults. The study used video clips from Sesame Street in which researchers manipulated the comprehensibility of the speech stream, allowing them to isolate a "language response" in the brain.
Thomas González Roberts,

graduate student, Aeronautics and Astronautics




International Telecommunication Union Compliance Assessment Monitor

combats the heritage of secrecy in outer space operations by creating human- and machine-readable datasets that succinctly describe the international agreements that govern satellite operations.

Melissa Kline Struhl

,

research scientist, Brain and Cognitive Sciences




A free, open-source platform for remote studies with babies and children,

Children Helping Science

makes it possible for researchers at over 100 institutions to conduct reproducible studies. The platform includes an open review process and, in addition to the code itself, provides open resources that enable data sharing, while maintaining a secure data environment for sensitive research data.

JS Tan,

graduate student, Urban Studies and Planning;

Nataliya Nedzhvetskaya,

graduate student, Sociology Department, UC Berkeley




Collective Action in Tech Archive

is an open database of all publicly recorded

collective actions

taken by workers in the global tech industry.




Honorable Mentions
Alex Berke, Dan Calacci, Robert Mahari, Sandy Pentland, Kent Larson


First large open

dataset

of crowdsourced consumer purchase histories

Jordana Bloom


Effects

of reproductive aging on gene expression in tissues within and outside of the reproductive tract

Yun Chang, Yulun Tian, Long Quang, Arthur Schang, Carlos Nieto-Granda, Jonathan How, Luca Carlone


Kimera-Multi Dataset

Wenhao Gao


Therapeutic Data Commons (TDC)

Kailin Graham, Christopher R. Knittel


U.S. Employment Carbon Footprints

Hannah Jacobs


Naturally varying splicing

in human cohorts is widespread and can be used to interpret human disease



Hause Lin, Jana Lasser, Stephan Lewandowsky, Rocky Cole, Andrew Gully, David Rand, Gordon Pennycook


An open-source wisdom-of-expert-crowds

dataset

for evaluating misinformation consumption and engagement

Yi Liu


MECP2 NeuroAtlas

Cole Ruehle, Rodrigo Garza Garcia, Nicholas Liu


Who Are America's Lobbyists

: A comprehensive

dataset

of histories, donations and influence

Leonard Schrage, Zoe Le Hong


Urban Ingredients

César Terrer


When things get MESI

: The Manipulation Experiments Synthesis Initiative—A coordinated effort to synthesize climate change experiments

Dylan Walsh
Standardization of chemical representations

Co-sponsored by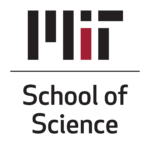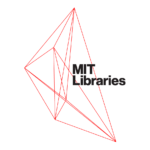 2023 Committee
Committee Co-Chairs
Chris Bourg, Director, MIT Libraries
Rebecca Saxe, Associate Dean of Science, School of Science (SoS)
Committee Members
Advait Athreya, graduate student, Computational & Systems Biology
Iain Cheeseman, Herman and Margaret Sokol Professor of Biology, SoS and Whitehead
Fotini Christia, Ford International Professor in the Social Sciences, School of Humanities, Arts, and Social Sciences and Institute for Data, Systems, and Society
Satrajit Ghosh, McGovern Institute, SoS, and Director of Data Models and Integration, ReproNim
William H. Green, Hoyt Hottel Professor in Chemical Engineering
Ye Li, Chemistry, Chemical Engineering, and Materials Science and Engineering Librarian, MIT Libraries
Nick Lindsay, Director of Journals and Open Access, MIT Press
Jack Payette, graduate student, Earth and Planetary Sciences, SoS
Tom Pollard, research scientist, Laboratory for Computational Physiology
Dave Rand, Erwin H. Schell Professor and Professor of Management Science and Brain and Cognitive Sciences, Sloan School of Management
Justin Reich, associate professor of Comparative Media Studies/Writing, director of the MIT Teaching Systems Lab
Pedro Reynolds-Cuéllar, graduate student, MIT Media Lab/ACT
Heather Sardis, Associate Director for Technology, MIT Libraries
Virginia Spanoudaki, Scientific Director, Preclinical Imaging and Testing Facility, Koch Institute for Integrative Cancer Research
Djuna von Maydell, graduate student, Department of Brain and Cognitive Sciences
Questions? Email open-data-prize@mit.edu