Giving stories
How gifts from donors fuel our vision
---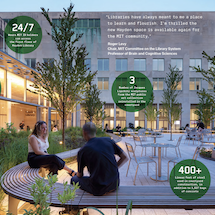 Library Oasis
The impressively renovated library and adjoining Building 14 courtyard that welcomed back the MIT community this summer are designed to invite serendipitous connections.
---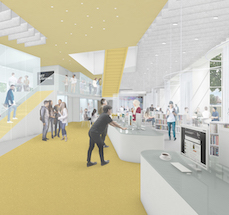 Hayden Memorial Becomes a Library for the Future
After a renovation of the first and second floors, Hayden will reemerge as a state-of-the art facility, equipped for modern technology needs and welcoming for both collaborative learning and individual study.

---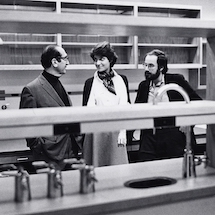 Institute Archives Spotlights Pioneering Women at MIT
Initiative is building collections highlighting the contributions of female faculty.
---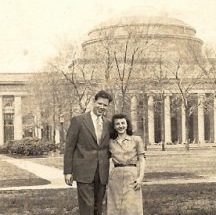 Remembering Elda Chisholm
Chisholm, who worked at the MIT Libraries from 1945 to 1959, counted the Libraries among the most important relationships in her life.
---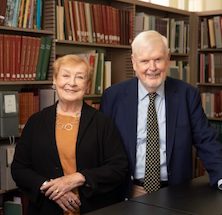 Everyday Science, Uncommon Resource
Victor and Ruth McElheny support the Institute Archives in more ways than one.
---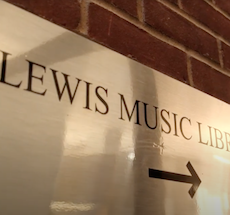 The Rosalind Denny Lewis Music Library: Celebrating 20 Years (Video)
MIT's Rosalind Denny Lewis Music Library holds a special place in the hearts and minds of students, faculty, and alumni alike.