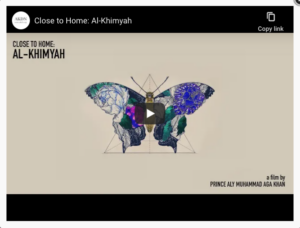 58,272 users visited Archnet between October 1 and October 31, viewing a total of 286,946 pages, watching 140 videos, downloading 7,820 publications, and conducting 7,556 searches. The most-watched video was Close to Home: Al-Khimyah, written and directed by Prince Aly Muhammad Aga Khan, and revealing how a pile of rubble in Cairo became Al-Azhar Park, a 30-acre green space with lakes and fountains in the heart of the historic city, and its impact of the lives of residents in the area.  The most downloaded publication continues to be Charles Correa, a survey of the architect's early work. You can find a list of the most popular resources at http://archnet.org/pages/topstats, updated monthly. 
Users continue to visit Archnet from around the globe. In fact, the three countries that sent the most users to Archnet are located on three different continents: India, the United States, and Turkey, in that order.
44 new resources were published in October. These include resources from an ongoing project documenting the Built Heritage for Lebanon, postcards of Oran in the early 20th century, articles on using Islamic art for teaching mathematics, a vocational training guide from the Aga Khan Historic Cities Programme (AKHCP) a new book on public and private spaces in Jeddah, Saudi Arabia, and authority entries on a Swedish architect and a French structural engineer, designers of structures in Kuwait and Algeria respectively, and a 34 min film, Let The Beauty We Love Be What We Do, surveying the work of the AKHCP in Afghanistan, Egypt, India, Pakistan, Syria, and Tanzania.
As the global Covid virus pandemic enters a second wave, Archnet will continue to provide you with resources for studying the built environment of Muslim societies that can be accessed in the classroom or at home. Moreover, we are looking for ways to enhance and expand access, so keep an eye out for developments in the coming months. Please, also, contact us with suggestions, recommendations, or materials you'd like to share.
Postscript: This piece was written about Archnet in October, but 14 new resources have been published since! You can always see what is newly available on Archet since your last visit by using the Date Published rule, all illustrated below. You can indicate a beginning and end date, or you can simply leave the second box blank to see all that has been published since the date in the first box.