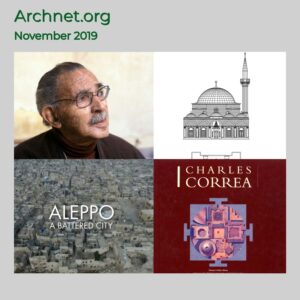 The audience of Archnet.org continued to grow in November 2019, up 7% over October and 4% over November last year.
Throughout that time, and indeed since his death in 2015, a book length study of the work of Charles Correa has been among the most downloaded publications, but in November the section on the Kovalam Beach Resort in India was also one of the most visited pages on Archnet.
There are a few other surprises in our lists of the top ten publications, videos, pages and searches last month. Click here to see to see them.