Vision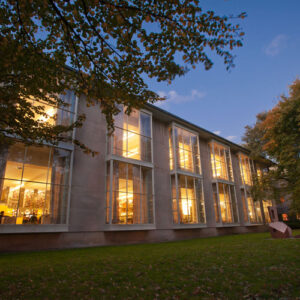 Building the future
We think a library should be more than a conveyor of information; it should provide the content, tools, and expertise to create new knowledge. In an age defined by computing, this means making our collections available not just to people, but to machines, algorithms, and applications.
When the future of libraries is computational, it's more critical than ever to make knowledge more open, equitable, inclusive, accessible, and durable. That's where we come in.
Discover our vision, mission, and values
Want to know more?
We think libraries are uniquely positioned to advance knowledge in order to solve global challenges. We aim to play a leading role in defining the future of libraries — here's how.
MIT Libraries Enduring Vision
Read about the vision that guides our work now – and will long into the future.
Strategic priorities
Learn about the areas of investment and focus that are most critical for enabling us to enact our mission and vision.
EDISJ Action Plan
Read about our goals for immediate and meaningful action on equity, diversity, inclusion, and social justice (EDISJ) in our work and within our organization.