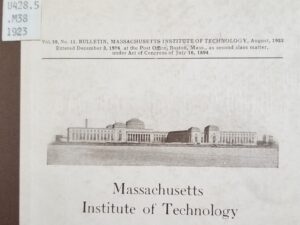 January 1, 2019, is the first time in 20 years that works published in the U.S. have entered the public domain. Works in the public domain are free for anyone to read and use, and are a vital resource for creators to build from. Did you know that public domain images on Wikipedia, if they were not in the public domain, would cost $246 to $270 million dollars per year? Or that It's a Wonderful Life became a holiday classic only after entering the public domain accidentally?
Despite the broad value of the public domain, however, copyright durations are extremely long, and have only been getting longer (copyright in works created today last throughout the creator's life and for 70 years afterward). The most recent extension, the Sonny Bono Copyright Term Extension Act, took effect in 1998 and extended copyright durations for 20 years, freezing the public domain in the process. This year the copyright clock keeps ticking, and works from 1923 are entering the public domain for the first time.
MIT Libraries are celebrating the public domain by digitizing 100 newly public domain books from our collections. Come see the collection and follow our exploration of it on our Public Domain Day website. Wonder what the College Entrance Examination Board algebra requirements, Modern Radio Practice, or possibly Recent Opinions on Modern Vivisection were in 1923? Now you can find out! Throughout the month of January, we will be posting explorations of these books and the public domain itself. Celebrate the public domain with us!
This post is part of the MIT Libraries Public Domain Day celebration. Read the full text of public domain books digitized by the MIT Libraries, explore other volumes, and learn about the public domain at our website. This post is by Katie Zimmerman, Scholarly Communications and Licensing Librarian.