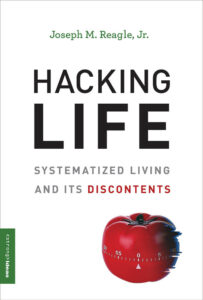 In Spring 2019, the MIT Press will launch <strong>Ideas, a hybrid print and digital open access book series intended for general readers that will provide strongly argued and provocative views of the effects of digital technology on our ideas and thus on culture, business, government, education, and our lives.
Series authors are experts in their field who are writing for a broad audience. Forthcoming books in <strong>Ideas include Hacking Life: Systematized Living and Its Discontents by Joseph M. Reagle, Jr. (April 2019); The Smart Enough City: Putting Technology in Its Place to Reclaim Our Urban Future by Ben Green (April 2019); Sharenthood by Leah Plunkett (Fall 2019); and Data Feminism by Catherine D'Ignazio and Lauren Klein (Spring 2020), which is available now for community review.
The series is edited by David Weinberger, an author and senior researcher at Harvard's Berkman Klein Center for Internet & Society, and will be published open access with financial support from the MIT Libraries.
"We are thrilled to partner with the MIT Libraries, whose visionary support of open access publishing is a model for how libraries and university presses can team up," says Gita Manaktala, editorial director of the MIT Press. "The Libraries' support of this new series for general readers reflects a commitment to a wider public discussion of an essential topic: the kinds of technologies — and the kind of world — we really want."
The MIT Press and MIT Libraries are both driven to help scholarly communications shift towards openness and increased access, in support of MIT's larger commitment "to generating, disseminating, and preserving knowledge, and to working with others to bring this knowledge to bear on the world's great challenges."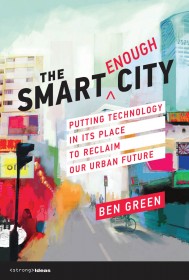 "The MIT Press has long been an innovator in digital publishing and open access," says Chris Bourg, director of MIT Libraries. "We are proud to support this new series and to leverage our close relationship with the Press to help share new ideas more broadly."
Earlier this year, the MIT Press published both print and open access editions of The Mobile Workshop: The Tse Tse Fly and African Knowledge Production by MIT Associate Professor of Science, Technology, and Society Clapperton Chakanetsa Mavhunga, which explores science in action in Africa. The MIT Libraries provided funding to make this book available open access.
<strong>Ideas books will be published in two formats—traditional print copies for sale in bookstores and digital open access editions available on the PubPub platform. Open access books are available in their entirety online for free and may be cited, quoted, and reprinted without fee or permission.
The MIT Press has published over 100 open access books. The MIT Libraries provides support for open access in publishing, including a fund for MIT authors who want to publish in fully open access journals, and arrangements with publishers, such as Springer and the Royal Society of Chemistry, to make MIT-authored articles openly available.