Event date
October 27, 2015
12 - 1:30pm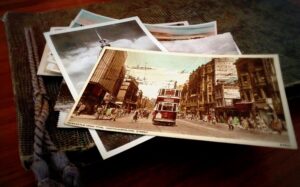 Determining how to archive your digital records and keepsakes for the long-term is no small task. Making time to manage and preserve a personal archive is even more challenging!
Don't worry, join a few of the Institute Archives and Special Collections staff for a personal archiving meet-up. This hands-on workshop provides time and guidance for creating a personal archiving plan, dealing with digital formats long-term, describing your personal archive, and more.
Participants are encouraged to bring and work with their personal digital content during this session.
Location: 14N-132 DIRC
Contact: Jessica Venlet, jvenlet@mit.edu