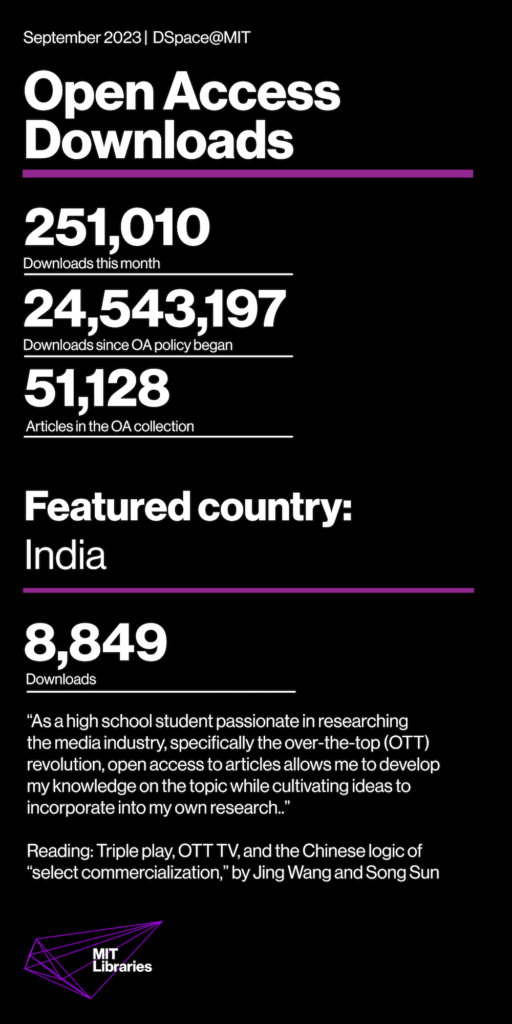 The Open Access Collection of DSpace@MIT includes scholarly articles by MIT-affiliated authors made available through open access policies at MIT or publisher agreements.
Each month we highlight the month's download numbers and a few of the most-downloaded articles in the collection, and we feature stats and comments from a particular country.
See your own download statistics or those of a particular MIT department, lab, or center.
Top downloaded articles for September:
TESS spots a compact system of super-Earths around the naked-eye star HR 858, Andrew Vanderburg, et al.
The Impact of Demand Uncertainty on Consumer Subsidies for Green Technology Adoption, Maxime C. Cohen, Ruben Lobel, Georgia Perakis
Modernizing U.S. Freight Rail Regulation, Richard L. Schmalensee, Wesley W. Wilson
Questions or comments? Email us: oastats@mit.edu