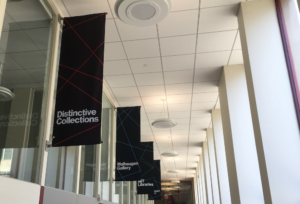 The MIT Libraries Department of Distinctive Collections collects, preserves, and makes available the Libraries' unique and rare materials. Our collections range across disciplines, time periods, and formats and include faculty research and personal archives, Institute records, student and community life materials, Institute publications, the Aga Khan Documentation Center, and rare book collections on various topics of science, technology, engineering, architecture, and the humanities – just to name a few.  
Here are new acquisitions brought into the collections from April through June 2023. Some materials are accessible today, while others are being processed and cataloged and will be available soon.
Available now
Additions to the Richard Held papers

Rare Books:
Coming soon
To see any of these collections or items (even the items coming soon), follow the instructions on our website or fill out our contact form with any questions. Please note that some records may be closed for a set time frame due to Institute access restrictions.