The MIT Press issued the following release today: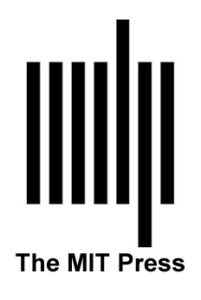 A four-year, $682,000 grant from the Andrew W. Mellon Foundation awarded to the University of Washington will help four university presses and the AAUP create a pipeline program to diversify academic publishing by offering apprenticeships in book acquisitions departments.
The collaborative project involves the University of Washington Press, the MIT Press, Duke University Press, the University of Georgia Press, and the AAUP. The University Press Diversity Fellowship program will create cohorts of four fellows per year for three years. The program will recruit fellows who have significant personal experience and engagement with diverse communities and a demonstrated ability to bring the understandings gleaned from such engagement to the daily work of academic publishing.
"Scholarly publishing has historically been one of the least diverse professions," said MIT Press director Amy Brand. "As a new university press director, I'm committed to doing everything we can to increase diversity at the MIT Press and in publishing more generally, and this Mellon-funded diversity pipeline program for acquisitions apprenticeships is a fabulous first step for us."
Fellows will have the opportunity to connect with one another and engage with industry colleagues at two AAUP annual meetings. "AAUP congratulates the University of Washington Press, along with the other AAUP member presses participating in the Diversity Fellowship Program," said Peter Berkery, AAUP executive director. "Because diversity is a core AAUP value, we are eager to welcome Diversity Fellows to our future annual meetings. I know other member presses will be interested in this program, and I look forward to helping our community build on its success."
The University Press Diversity Fellowship Program is the first cross-press initiative of its kind in the United States to address the marked lack of diversity that characterizes the publishing industry. Although university presses have long fostered and supported diversity-related fields such as Native and Indigenous studies; African American studies; women's, gender, and sexuality studies; and Asian American studies, the fellowship program represents a significant investment in creating career development opportunities and a supportive environment for diversity publishing.
Principal investigator and UW Press editor in chief Larin McLaughlin states, "From editorial strategy and list development priorities to growing revenue from emerging markets to the finer points of culturally sensitive copyediting and cover design, enhancing diversity within the workforce of university press publishing has the potential to improve the relevance and efficacy of publishers for an increasingly diverse audience of scholars, students, authors, and readers."
Another desired outcome of the fellowship program is to develop best-practice strategies and tactics for fostering diversity at all levels of the profession. Further, this collaboration will focus attention on the centrality of diversity in all its forms to the future of global academic discourse and, it is hoped, will inspire related efforts to prioritize diversity more broadly in the publishing industry.
"One of the prime joys of our job as editors in the university press world is that we publish books that truly make a difference to academic and broader communities," said Mick Gusinde-Duffy, editor in chief of the University of Georgia Press. "We're taking positive steps toward a more diverse cohort of publishing professionals that takes transformative publishing to a whole new level."
Gita Manaktala, editorial director of the MIT Press, comments, "We expect to learn a lot from our three fellows and hope that each will find lasting and rewarding opportunities in university press publishing. If so, the major beneficiary of this program will be the university press community itself, along with the wider communities of scholars, students, and general readers we serve."
The program will offer each fellow opportunities for one-on-one mentoring as well as monthly cross-press video conferences led by staff at partner presses, covering a range of topics designed to supplement the hands-on training.
"We are grateful for the opportunity to participate in this much-needed diversity fellowship program," says Courtney Berger, senior editor and editorial department manager of Duke University Press. "This fellowship will help Duke University Press to foster a more diverse staff that better reflects the wide-ranging perspectives and backgrounds that inform the Press's publications, our authors, and our readership."
Outreach and recruitment by the program's selection committee will begin in January 2016, with the first cohort of Diversity Fellows starting their apprenticeships in June 2016.
"I'm thrilled that the MIT Press will be participating in this program," said MIT Libraries director, Chris Bourg. "We need diverse voices in scholarly publishing now more than ever, and the Mellon grant provides us the means to make some real progress in diversifying the profession."