Event date
February 22, 2017
12 - 1pm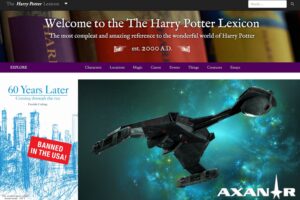 There are millions of fan fiction works both online and off. Though many content creators support or even encourage fan-made books, comics, plays, or films inspired by their work, others see them as infringing their copyrights or eating into their profits. Some have responded with lawsuits. In this talk, Harvard Copyright Advisor Kyle Courtney explores court cases related to fan fiction and fair use, the doctrine in copyright law that allows users to build on others' work without permission.
Cases discussed include the recently settled Star Trek case, Paramount Pictures v. Axanar, and the JK Rowling/Harry Potter lawsuit, Warner Brothers v. RDR Books.
Presenter: Kyle Courtney, Copyright Advisor, Harvard Library Office for Scholarly Communication
Location: 32-124. Refreshments provided.
This event will be webcast. Watch here.