eLife, a new collaborative initiative backed by Howard Hughes Medical Institute, the Max Planck Society, and the Wellcome Trust, announced the board of reviewing editors today for its new open access journal, eLife. Of the 175 editors, five are faculty from MIT: Barbara Imperiali (Biology), Nancy Kanwisher (Brain & Cognitive Sciences), Michael Laub (Biology), Aviv Regev (Biology), and David Sabatini (Biology).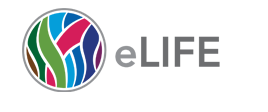 According to the news release, eLife's "first aim is to publish an open-access journal for the most important discoveries that is also a platform for experimentation and showcasing innovation in research communication." The eLife journal, focused on life and biomedical science, is intended to offer "a top-tier open-access journal covering basic biological research through to applied, translational and clinical studies."
eLife's goal is to "accelerate scientific advancement by promoting modes of communication whereby new results are made available quickly, openly, and in a way that helps others to build upon them." Toward that end, eLife plans to "make decisions quickly; deliver a fair, transparent, and supportive author experience; and create maximum potential exposure for published works."
eLife will launch toward the end of 2012.
For more information on eLife and other open access journals: