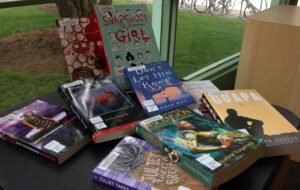 This June, the MIT Libraries and the MIT Press honor the LGBTQ community on campus and worldwide. The Press is offering a 30% discount this June on a list of related works they've published. We at the Libraries have put together a list of highlights from our collections, focusing especially on those by and about queer and transgender people of color. Enjoy!
Fiction:
Graphic novels:
Popular non-fiction:
Academic non-fiction:
DVDs:
Poetry:
CDs:
Our full list has dozens of additional suggestions! We'll be adding to it over the course of the month, so make sure to check back for more things to go on your To Be Read pile.