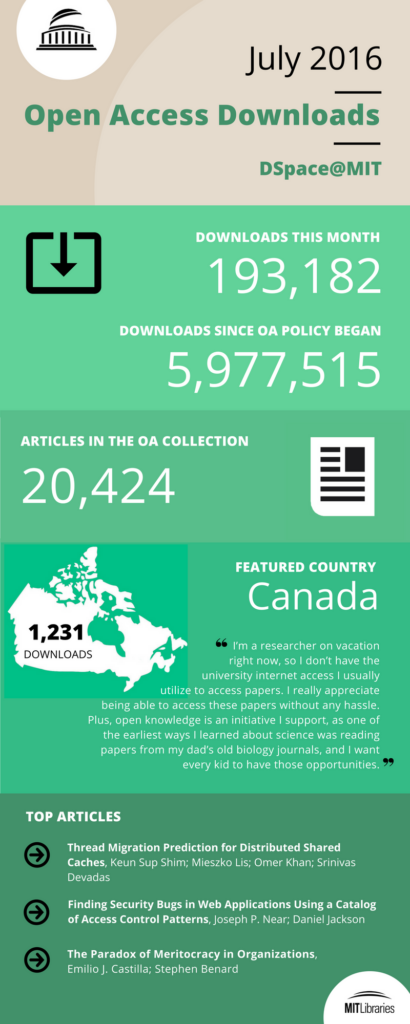 The Open Access Collection of DSpace@MIT houses scholarly articles by MIT-affiliated authors made available through the MIT Faculty Open Access Policy or publisher agreements.
Each month we highlight download numbers and a few of the most downloaded articles in the collection. And we feature stats and comments from a particular country.
See your own download statistics or those of a particular MIT department, lab, or center, or find more reader comments and global statistics.
Top downloaded articles for July:
Thread Migration Prediction for Distributed Shared Caches, Keun Sup Shim; Mieszko Lis; Omer Khan; Srinivas Devadas
Finding Security Bugs in Web Applications Using a Catalog of Access Control Patterns, Joseph P. Near; Daniel Jackson
The Paradox of Meritocracy in Organizations, Emilio J. Castilla; Stephen Benard