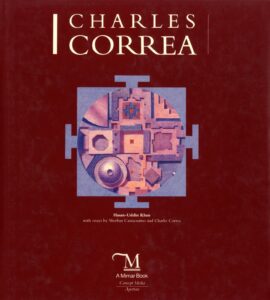 54,086 visitors from 187 countries and territories consulted Archnet in March, for a total of 272,731 page views. By far the most downloaded publication continues to be Charles Correa, a volume edited by Hasan-Uddin Khan, surveying the work of the great Indian architect who received his master's degree from MIT in 1955. Other popular publications included the article "Design Guidelines for Ablution Spaces in Mosques and Islamic Praying Facilities," a Floor plan and elevation of Bali Pasa Mosque in Istanbul, and Urban Form in the Arab World – Past and Present by Stefano Bianca.
The most watched videos were this recording of Chaabi (popular) "Café Music" made by the American writer Paul Bowles in 1959, from the Music of Morocco collection; and "D'azure et d'or, Ispahan / Isfahan: Azure and Gold" from the collection of videos filmed by Marie-Thérèse Ullens de Schooten during decades of travel.
1,664 visitors came to Archnet through Facebook, and 1,223 through Pinterest.  These two social media platforms refer more people to Archnet than any other.  Twitter lags far behind, with only 225 referrals. Pinterest is gaining in popularity among Archnet users, with 559,800 impressions, up 10% from the previous 28 days.
The word "mosque" continues to be the most popular search term, but if you are searching for something on that subject, you are going to want to narrow it down. An anywhere search on that word yields 31,849 results including an entry on Omar Khalidi, a scholar on mosque architecture and Aga Khan Librarian at Rotch Library at MIT from 1983 to 2010; collections on Mosques of North America and Europe, and 1,030 publications for records that mention the word mosque. The 1,093 results display before the first site record for a mosque, but you can skip them by using the file type menu above your results on the right. We recommend limiting your search using filters and rules to get even more precise results. For more tips on searching Archnet, see the Using Archnet collection.
Clickable links to all the most popular Archnet resources can be found on our Top Ten page.