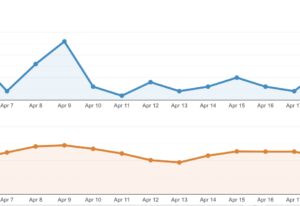 Archnet has just published lists of the most popular publications, search terms, and videos for the period of April 1-30. During that period, more than 52,000 users accessed more than 265,000 pages in the site. Visitors came from 186 countries or territories Google recognized countries or territories, with the larges group, nearly 1 in 5, coming from India. They are attracted by the rich library of materials accessible anywhere there is an internet connection.
7,564 publications were downloaded between April 1st and 30th, the most popular of which was a 1985 article on "Contemporary Kuwaiti Houses," originally published in the journal Mimar: Architecture in Development, the whole run of which is available on Archnet. Other popular downloads included a book on Indian architect Charles Correa and architectural drawings of Hagia Sophia.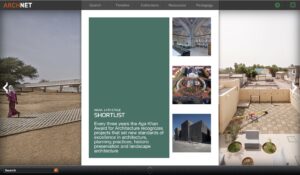 The most popular videos from the same period were mostly videos relating to the Aga Khan Award for Architecture (AKAA). According to Michael Toler, Archnet Content Manager and Interim AKDC Program Head, the popularity of AKAA videos is expected since the shortlist of projects competing in the 14th triennial cycle of the Award was just announced last week. Nevertheless, the list of top ten videos was rounded about by a video from our Music of Morocco collection, and another from the collection of Baroness Ullens de Schooten.
Links to the AKAA 2019 shortlist were also the most shared resources on social media, though photos from the the Isfahan Urban History Project and the Da Chang Muslim Cultural Centre in Da Chang, China were also among the most widely shared.
Still, Toler argues that it is not only about numbers.  "Only one person downloaded the architectural drawings of the Yaama Mosque in Niger, but perhaps those drawings enabled her to complete her research.  It can be as gratifying to supply one person with something they really need, as it is to provide convenient access for thousands."