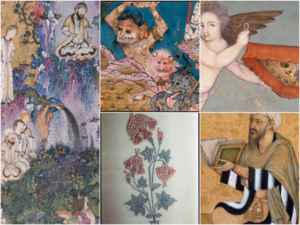 A new Archnet exhibition highlights items from the Stuart Cary Welch Islamic and South Asian Photograph Collection of Harvard's Fine Arts Library. Welch (1928-2008)
was a celebrated curator, lecturer, and collector of Islamic and Indian art. His professional positions included Special Consultant in charge of the Department of Islamic Art at The Metropolitan Museum of Art, a post he held from 1979-1987, and Honorary Keeper, then Curator of Islamic Art at Harvard University's Fogg Museum from 1956-2008. He is credited with vitalizing the study of Western and South Asian art, culture, and aesthetics in the United States during the latter half of the twentieth century.
The exhibition is divided into 5 parts and contains items from Afghanistan, India, Iran, and Nepal.  Click here to visit.