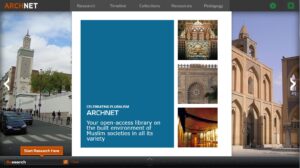 World Interfaith Harmony week has been marked during the first week of February since 2011.  The week
provides a platform—one week in a year—when all interfaith groups and other groups of goodwill can show the world what a powerful movement they are.
This week's Archnet highlights religious diversity throughout the world. It also highlights examples of architecture designed or adapted to accommodate multiple faith traditions.  Are you aware of other examples?  Let us know.