We asked how the MIT community uses mobile devices to access library resources and this is what we discovered….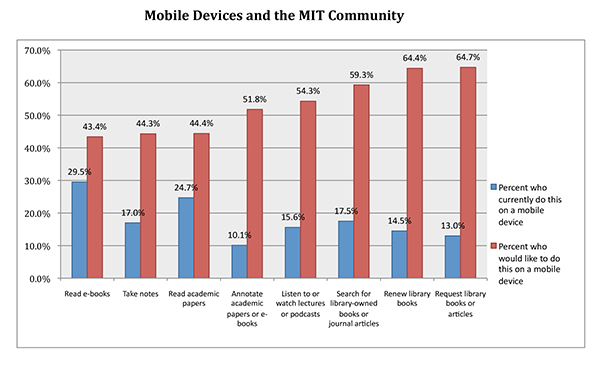 …many MIT users want to use library resources on their smart phones and mobile devices. The good news is, we have an app for that! The MIT Mobile App and website offers the capability to:
renew library books,
search for library-owned books,
request library books, and more.
See our online guide to learn about all the mobile tools we offer for library research. And if you have a moment, tell us about your use of mobile devices.
Find out more about the 2011 MIT Libraries survey.