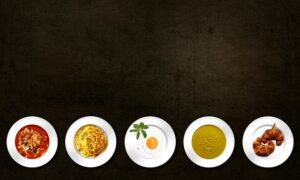 With holiday festivities ramping up and the semester coming to a close, some level of stress seems inevitable. While it's not a solution for everyone, some people find that time in the kitchen is a great way to decompress. If you're seeking a new way to relax or even just looking for a new holiday recipe, well, look no further — the Libraries can help!
Hayden Library has a number of cookbooks to choose from, such as:
Peru: the cookbook, dishing up traditional Peruvian recipes
Angela Liddon's Oh She Glows Cookbook, a must for anyone wanting to try vegan fare
Flour, too, offering fans of local café chain Flour the inside scoop on owner and baker Joanne Chang's best recipes
Browse these and many other titles by doing a keyword search for "cookbooks" in Barton or by visiting Hayden Library and browsing the call number range TX715-TX850. Go ahead, get cooking!