Have you wondered what happens to the books that show up damaged at the circulation desks? Specially trained staff in Curation and Preservation Services evaluate each one and triage them for life-saving treatment in the Wunsch Conservation Lab. The images below will take you step by step through a repair called a "reback" that makes a book's spine whole again.
We start with books like these: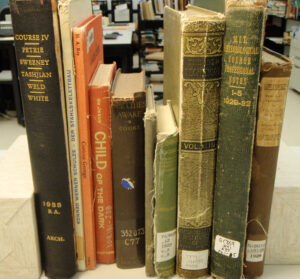 Here's what the book looks like after the first cut: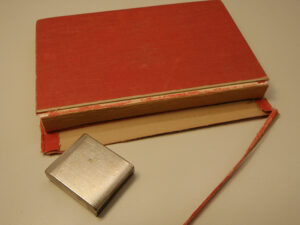 The original spine, if still available, is removed by trimming: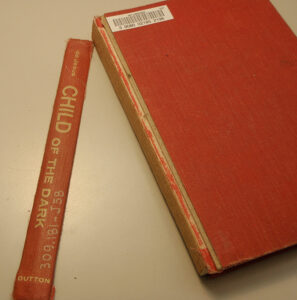 The original cloth on the covers is lifted: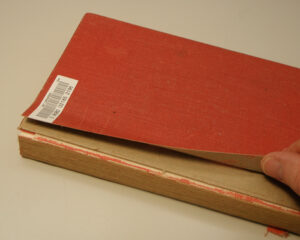 New matching cloth is inserted under the original cover cloth and glued down: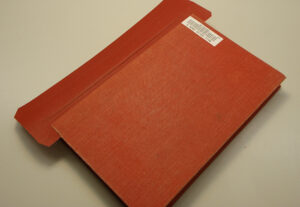 Here is the underside of the new cloth, showing the new stiffening strip: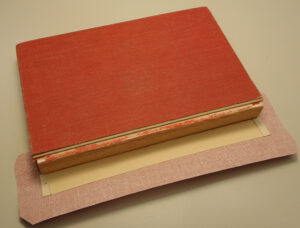 The lifted cover cloth is glued down over the new spine cloth: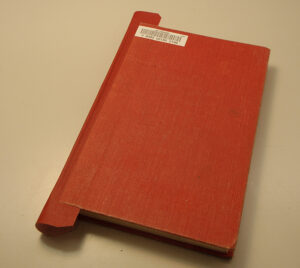 The new cloth tucked in at the head and tail (top and bottom) of the spine.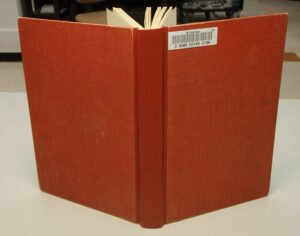 The original spine cloth is reattached, and the book is ready to return to circulation!