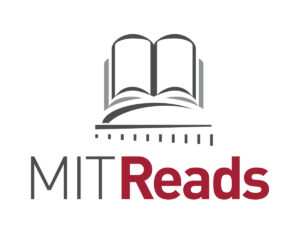 "Without community, we struggle. It's as if we didn't have oxygen to breathe."  These words, spoken by sociologist Parker J. Palmer and quoted by Surgeon General Vivek Murthy in his book Together, will resonate for many MIT community members. This fall MIT Reads selection explores the themes of loneliness and connection. What causes isolation and how can we overcome it?  What strengths and resources do we have? How can we best care for ourselves and support each other?
We've designed this semester's activities to bring these big, global themes to life at a very personal, local level. On a panel of MIT students, staff, and faculty will share their perspectives on the joys and challenges of forming authentic connections at MIT. Share your own experiences at one of two discussion events, with a choice of in person (Nov. 17) or on Zoom (Nov. 15). And we'll wrap up the week with a students-only event combining the themes of community and loneliness with food construction, to be followed by cake consumption.
You'll find registration for all these events, plus information on the book and how to get a copy, on the MIT Reads website.  We hope to see you in November!