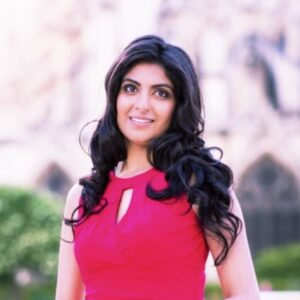 Tina Pappas has been appointed head of Discovery and Engagement Platforms, the MIT Libraries announced today. Reporting to Associate Director for Technology Heather Yager, Pappas will lead the design, build, and integration of tools and systems that provide the MIT community and users worldwide with a platform for open, equitable digital access to information. Pappas will begin serving in her new role on August 2, 2021.
"I am thrilled to welcome Tina to the MIT Libraries," says Yager. "She brings an incredible breadth and depth of leadership experience in higher education technology, along with a track record of nuanced and principled leadership in applying diversity, equity, inclusion and accessibility principles to the higher education space. We are so looking forward to collaborating with Tina on building out the Libraries' digital user interfaces."
Pappas joined Rutgers University-New Brunswick in 2004 as an IT help desk manager within the School of Communication and Information (SC&I), where she was promoted to Manager of IT Operations and then Assistant Director of IT. During her 12 years with SC&I, Pappas built a multifunctional IT service organization that included systems and server management, end-user support, research computing, and classroom management. In her current role as Associate Director for Innovation and Technology in Rutgers-Newark's Office of Technology and Learning Spaces, Pappas has redesigned business processes and implemented technology platforms to simplify and enhance the student experience. Beyond her formal positions, she brought her transformative leadership to the overall Rutgers IT landscape to build cohesion across a large and vastly distributed campus network of IT units.
Pappas brings a wealth of experience with multiple non-profit associations, including EDUCAUSE (she was 2019 recipient of their Rising Star award), NERCOMP (she is a member of the Board of Trustees), and the Network for Continuous Change and Innovation (NCCI). As the founder of the national, grassroots Anti-Racism in Academia (ARiA) initiative, Pappas and her team of volunteers are responsible for creating over 200 hours of safe space for more than 700 individuals to engage in self-examination through intersectional dialogue about racism and effective anti-racist practices.
"I am delighted to join the MIT Libraries and look forward to collaborating with my new colleagues in this critically important space. I'm excited to embark on a journey of designing digital user experiences rooted in compassion, empathy, and allyship."