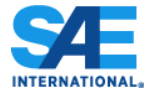 The MIT Libraries are very pleased to announce expanded online access to a key resource in transportation: the Society of Automotive Engineers (SAE) Technical Papers. SAE Mobilius now provides full text of these papers from 1906 to the present. Current SAE Aerospace Standards are also included.
For any items you can't access full text in Mobilus (e.g., other SAE standards, publications from the Society of Automotive Engineers of Japan (JSAE), or other publishers' papers), please use Ask Us.
Happy hunting and enhanced SAE finding!