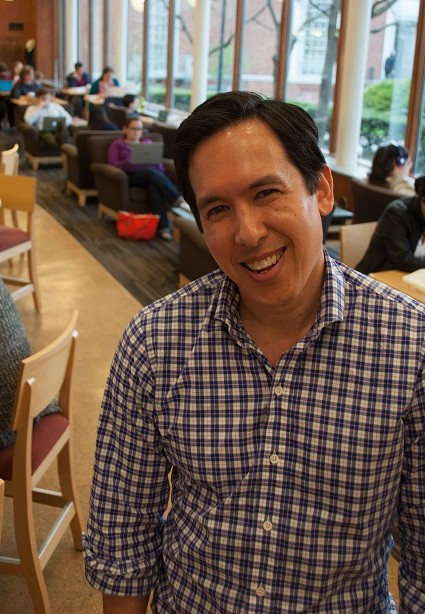 Greg Eow has been named as the new Associate Director for Collections in the MIT Libraries. Eow is currently the Charles Warren Bibliographer for American History at Harvard. In that role he has provided vision and leadership of the English Team in Widener Library's Western Languages Division, helping to steward a $3.5M collections budget to build humanities and social sciences collections in all formats.
Eow has also been involved in a number of strategically important projects for the entire Harvard Library system, including memberships on a working group to explore Harvard's relationship with the HathiTrust shared digital repository; the Stewardship Standing Committee, a group focusing on the responsible stewardship of library collections and assets throughout the entire information lifecycle; and the Harvard Library Strategic Conversations Committee, created to establish a shared knowledge base and team ethos across the decentralized Harvard Library system.
Prior to arriving at Harvard, Eow served as the Associate Director of Collection Development and the Kaplanoff Librarian for American, British and Commonwealth History, at Yale. Eow has a PhD in American History from Rice, an MLIS from the University of Pittsburgh, and a BA from Hendrix College.
"I am confident that Greg will provide the kind of visionary leadership we need to shape the future of collections of all types within the MIT Libraries,"  said Chris Bourg, Director of the MIT Libraries. "Greg's experience and demonstrated successes, passion, intelligence, creativity, and commitment to diversity, inclusion, and transparency will be a great match for the innovative and entrepreneurial staff who make up the Collections Directorate."
Eow will begin his appointment at the beginning of August.