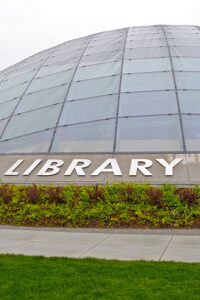 Have you used MIT's WorldCat to request books from another library for delivery to MIT? If not, it's time to check it out because the service is now even better.
Beginning today, you can borrow from both the Boston Library Consortium and the Borrow Direct partners using MIT's WorldCat, giving you access to the collections of 24 east coast colleges and universities to meet your research needs and reading pleasure.
MIT's WorldCat allows you to simultaneously search the library catalogs of MIT, Boston Library Consortium member libraries and Borrow Direct partner libraries, and then request the materials you want for pick up at your preferred MIT Library. If none of the member libraries own the item you need, WorldCat will connect you to MIT's Interlibrary Borrowing service, and MIT Libraries' staff will help find the item you want.

You may wonder how to pick the best borrowing option for you, given the variety of choices. A new Libraries' webpage Get books, articles & more from MIT & non-MIT libraries will help you navigate the borrowing services available to the MIT community to get you what you need, when you need it without a lot of head scratching.
Still have questions? Check out our WorldCat FAQ for the finer details of the discovery interface and the available borrowing options.