In our 2015 library survey, we asked you the question: "If you had $100 to spend, how would you allocate it to make the most positive impact on how the MIT Libraries supports your research or coursework?" One of the top answers was to "provide article/chapter scanning and delivery from on-campus collections." As a commitment to our users' needs, the Scan & Deliver service is now available and free to MIT faculty, students, and staff.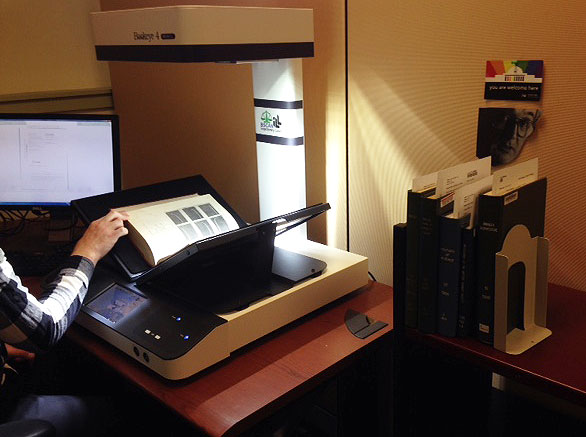 Our new scanning service allows users to access materials owned by the MIT Libraries easily and conveniently without having to leave the office, lab, or classroom. Simply use the "Request PDF" button next to the item you want to request in the Barton catalog, fill out the required form, and the Libraries will do the rest of the work for you! We will find the item, scan your request, and send a PDF right to your ILLiad account.
Some key points about our Scan & Deliver service:
This service is free to MIT faculty, students and staff.
We will scan and deliver PDFs of 50 pages or less from books, journals and serials in Barker, Dewey, Hayden, Music, and Rotch Libraries, as well as the Library Storage Annex.
Most print volumes are included in the service, but some collections (for example, Limited Access and music scores) are not. Check for the "Request PDF" button next to the item.
Delivery is limited to 6 items per person, per day.
Most items are delivered within 2-3 business days.
All requests are subject to copyright restrictions.
For more information on this service, see our Scan & Deliver information pages.  If you have any questions, Ask Us!