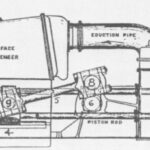 Looking for a paper from ASME?  (What IS ASME, you say?)
MIT Libraries has subscribed to The American Society of Mechanical Engineers digital library for several years. Now it has a new interface!
ASME Digital Collections is the place to search for full text articles in ASME journals (all years) or for conference papers from 2002 – present.
AND…if you need a conference paper prior to 2002?  The Barker Engineering Library has thousands of ASME technical papers in its collections. Use the ASME Papers & Publications guide to locate them.  Or just Ask Us!
Move over ACME….Beep Beep!