Event date
October 21, 2016
6:30pm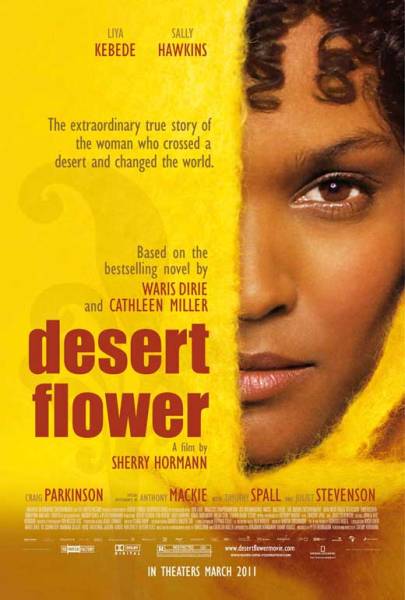 Join us for a screening of the film Desert Flower with guest speaker Deina Abdulkader, PhD, associate professor in the Department of Political Science at the University of Massachusetts at Lowell. Desert Flower is the autobiography of a Somalian nomad who was circumcised at 3, sold into marriage at 13, fled from Africa a while later to become finally an American supermodel, and is now, at the age of 38, the UN spokeswoman against female genital mutilation (FGM).
Event Details:
Date: Friday, October 21
Time: 6:30pm
Location: Center for Arabic Culture, 191 Highland Ave Suite 6B, Somerville
The screening is free and open to the public.