Composer forum series: Keeril Makan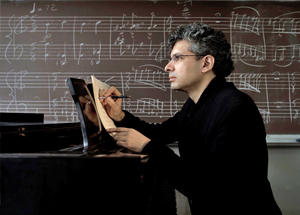 Letting Time Circle Through Us and other recent music
A preview for the concert of Keeril Makan's music by Either/Or on April 5 in Killian Hall.
Date: Thursday, April 3, 2014
Place: Lewis Music Library, Bldg. 14E-109
Time: 5-6 pm
Reception follows
Free and open to the public
Sponsored by MIT Music and Theater Arts.