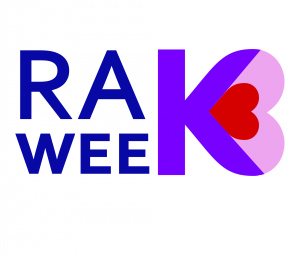 MindHandHeart and the Libraries are excited to announce the return of Random Acts of Kindness Week from March 7 to 11. We encourage community members to join us in practicing kindness and care this week and always. This year, the Libraries will celebrate with both planned and spontaneous acts of kindness–they could happen to anyone, at any time, in any of our library spaces.
Color, Craft, and Chill in the Nexus (Hayden Library, 14S-130)
Monday, March 7, 12:30-3:30pm

Friday, March 11, 12:30-3:30pm
Color, craft, and collage with book covers, or de-stress with sensory exploration–bubble wrap! Come as you are, and chill as long as you'd like.
Letter Writing in Lobby 10
Wednesday, March 9, 11:00am-3:00pm
As part of Random Acts of Kindness Week, the MIT Libraries are making it easy for you to connect with family and friends. We've assembled a collection of stationery, fancy paper, envelopes, cards, postcards, stickers, and more. If you write a note to someone, we'll mail it for you, anywhere in the world: you provide the address and we will supply the postage. Stop by Lobby 10 anytime between 11am and 3pm on March 9 for this popular MIT Libraries RAK tradition!