Many of you support the MIT Libraries because, like me, you know that a gift to the Libraries is a way to make an impact across the MIT community. We work with faculty, students, and researchers from every discipline, host events with a variety of departments, labs, and centers, and open our welcoming spaces to all. Collaborating with and inspiring the MIT community is what drives us, as this issue of Bibliotech explores:
You'll read a Q&A with Peter Fisher, Thomas A. Frank (1977) Professor of Physics and head of MIT's new Office of Research Computing and Data (ORCD). We're excited to be a key partner with ORCD, which has launched to ensure that all MIT researchers — a community more than 11,000 strong — have access to the computing and data resources and services they need to do their best work.
The 15th annual International Open Access Week kicks off October 23–29. The theme for this year is "Community over Commercialization," which aims to raise awareness around the importance of community control of knowledge sharing systems. In this issue, we share how we support community-led and nonprofit-run open access to scholarship.
We're also pleased to share how we're engaging the MIT community and beyond with our Distinctive Collections. We've invited our newest Women@MIT Fellows to showcase our collections on women at MIT in ways that are accessible and compelling to diverse audiences. Each fall, the annual Honor Roll of Donors reminds me what a terrific community of stalwart supporters we have. On behalf of the entire Libraries staff, I want to extend my thanks for all you do to make our work possible.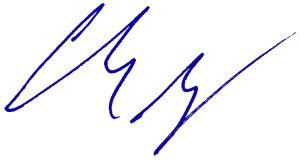 Chris Bourg, PhD
Director of Libraries