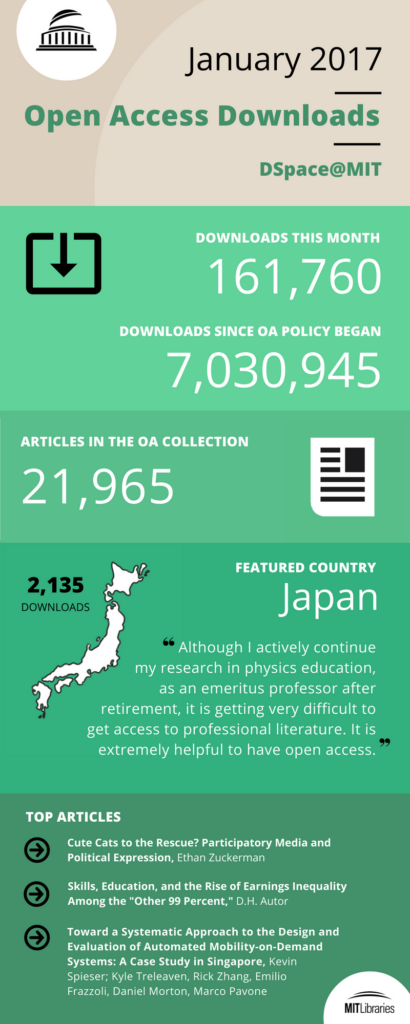 The Open Access Collection of DSpace@MIT houses scholarly articles by MIT-affiliated authors made available through the MIT Faculty Open Access Policy or publisher agreements.
Each month we highlight the month's download numbers and a few of the most-downloaded articles in the collection. And we feature stats and comments from a particular country.
See your own download statistics or those of a particular MIT department, lab, or center, or find more reader comments and global statistics.
Top downloaded articles for January:
Cute Cats to the Rescue? Participatory Media and Political Expression, Ethan Zuckerman
Skills, Education, and the Rise of Earnings InequalityAmong the "Other 99 Percent," D.H. Autor
Toward a Systematic Approach to the Design and Evaluation of Automated Mobility-on-Demand Systems: A Case Study in Singapore, Kevin Spieser; Kyle Treleaven, Rick Zhang, Emilio Frazzoli, Daniel Morton, Marco Pavone
Questions or comments? Email us at oastats@mit.edu.