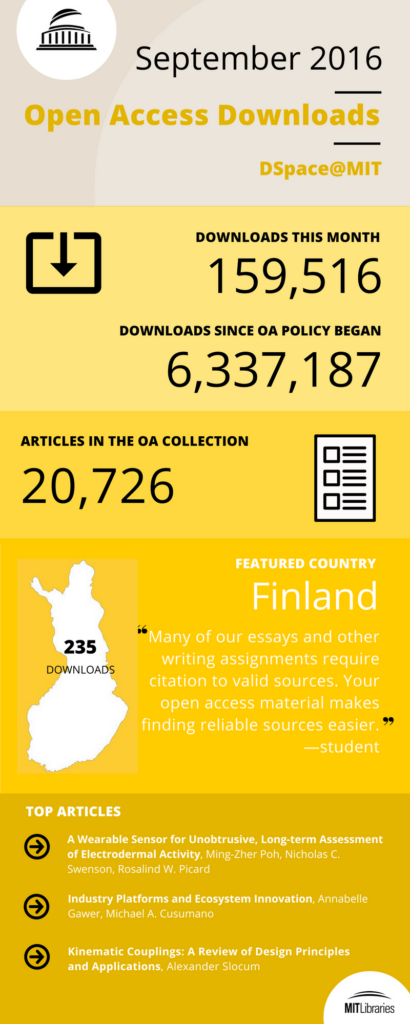 The Open Access Collection of DSpace@MIT houses scholarly articles by MIT-affiliated authors made available through the MIT Faculty Open Access Policy or publisher agreements.
Each month we highlight the month's download numbers and a few of the most-downloaded articles in the collection. And we feature stats and comments from a particular country.
See your own download statistics or those of a particular MIT department, lab, or center, or find more reader comments and global statistics.
Top downloaded articles for September:
A Wearable Sensor for Unobtrusive, Long-term Assessment of ElectrodermalActivity, Ming-Zher Poh, Nicholas C. Swenson, Rosalind W. Picard
Industry Platforms and Ecosystem Innovation, Annabelle Gawer, Michael A. Cusumano
Kinematic Couplings: A Review of Design Principles and Applications, Alexander Slocum
Questions or comments? Email us at oastats@mit.edu.