About the project
Music at MIT Oral History
The Music at MIT Oral History Project, began in 1999, documents the vibrant history and culture of music at MIT through in-depth recorded audio and video interviews with MIT music faculty, staff, and former students who have substantially contributed to the musical life of the Institute.
This collection of interviews encompasses the formal academic music program, ensembles of the MIT Music Section, student-run performing groups, and the history of the Lewis Music Library.
Not only do these interviews provide a wealth of information about music at MIT, but they also include accounts of the professional lives and activities of these individuals who are performers, conductors, composers, music theorists, historians, acousticians, librarians, scientists and engineers, among others.
Video About the Music at MIT Oral History Project:
Interviews conducted 1999 to September 2010 were audio-recorded, beginning in September 2010, interviews are being video-recorded. All interviews are accessible on this website through streaming audio or video, with concurrent transcripts as well as downloadable audio files and written transcripts.  Keyword searching is available in the concurrent audio and video transcripts. Printed transcripts, audio CDs for some interviews, and  additional archival background research material (upon request) are available in the Lewis Music Library. For details of topics covered in each interview, see the table of contents in the downloadable PDF transcripts.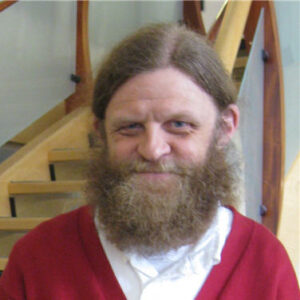 Forrest Larson of MIT's Lewis Music Library conducted all the interviews for the Music at MIT Oral History Project since it began in 1999. He was responsible for production of the audio, video, print transcripts, and metadata. He received a B.M. in music history from Ohio State University in 1982, and obtained training in oral history methods and practice from Simmons College, the Society of American Archivists, and the Oral History Association. An active member of the Oral History Association, he has presented papers at their national conference and published book reviews for the Oral History Journal. He is also a composer, violist and electronic musician.