Location: Rotch Main Gallery + Reading Room Columns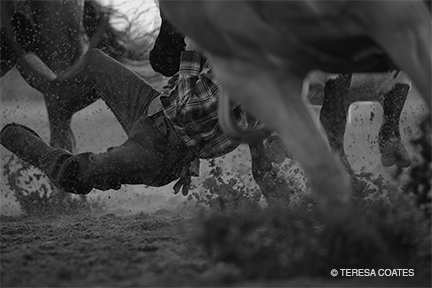 "For these rodeo photographs, I concentrate on moments of strength, of spirit, of tenacity, wild.
Most important to me are emotions that arise from interconnected relationships — animal and human forms. Racing through a timed trial. A successful ride takes practice, skill, and the endurance to simply hang on.
I am mesmerized by the visceral pleasures of photographing rodeos. By the sound of pounding hooves on earth; the smell of animals; the magic of light shifting from day to night; witnessing human courage in the midst of excitement. Success for me is to capture these feelings in photographs, grasping the necessity of passion in plain view."