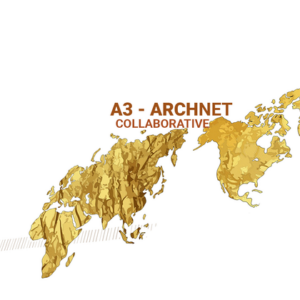 A3: Archives of African Architectures and the Aga Khan Documentation Center at MIT are seeking a student worker to assist the A3-Archnet Collaborative for the Documentation of African Architecture with the development of a seamless flow of information between the a3africa.org and archnet.org platforms. 
The work will include the tasks listed below, but to the extent possible, tasks assigned will reflect the skills and interests of the successful applicant. 
Write the programming code that allows seamless information being pulled from a3africa.org onto Archnet.org and vice-versa 

Design a search-optimized, mobile-friendly web interface

Test, identify, and resolve any technical problems arising from the use of the website 

Assist in producing report of user interaction with the digital archive

Upload the site onto a server and register it with different search engines

Assist with ideas of content visualization or syndication with other digital interfaces based on demand
Location: For the foreseeable future, training and work will be carried out remotely. Applicants should have access to robust internet connections and their own computer.
Term of employment: The initial term of employment will be six months from the date of hire, with the possibility of extension. 
Required Skills:
Experience with web programming and user interface design

Skilled with one or more of these programming frameworks/languages such as PHP, ASP.NET, Javascript or 

Ruby on Rails

Ability to design API-centric application architectures

Basic knowledge of Search Engine Optimization processes

Problem diagnosis and creative problem-solving skills

Proficiency with office applications, particularly spreadsheets

Meticulousness, resourcefulness, diligence and attention to detail

While the chosen candidate can be remote, applicants must be legally eligible to work in the United States or Nigeria. 
Desired Qualifications: Preference will be given to candidates with one or more of the following.
Experience with database programming and Content Management System development

Ability to read in one or more languages other than English. 

Background knowledge of architecture or architectural history 
Hours: 10 hours a week for a 1-3-week training/trial period, ultimately increasing to as many as 35 hrs/week  
Wage: $20/hour
Procedure: Prepare a cover letter and CV or resume including contact information for 2 references. Complete the application and upload the files at https://akdc-mit.typeform.com/to/toTRwQBV
Deadline: Priority deadline May 23. Open until filled.