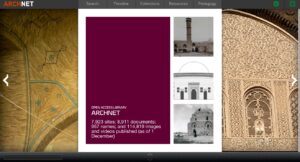 UPDATE 9:32 am–Due to unexpected server issues Archnet remains unresponsive.  It should be available again very soon.
We are working to bring you some major enhancements in Archnet speed and reliability early in the new year. In preparation for these changes, rolling out early in the new year, Archnet.org may be offline for up to 1 hour between 2-4 am EST (7-9 am UTC) for behind-the-scenes server maintenance.
We apologize for any inconvenience this may cause. Watch this page or subscribe to our RSS feed to follow updates.