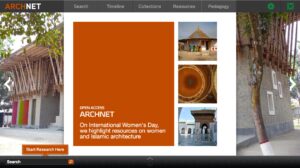 Today, the 8th of March, is International Women's Day.  Since 1975 the day has been designated by the UN as
a time to reflect on progress made, to call for change and to celebrate acts of courage and determination by ordinary women who have played an extraordinary role in the history of their countries and communities. (http://www.un.org/en/events/womensday/)
To mark the day, Archnet highlights the role of women in Islamic architecture and in the built environment of Muslim societies more generally.
Click around the sliding tiles on our homepages to see monuments of Islamic architecture that were built through the generosity of female patrons; projects by pioneers such as Yasmeen Lari, the first female architect in Pakistan, addressing contemporary problems such as refugee housing; mosques designed by women, and much more.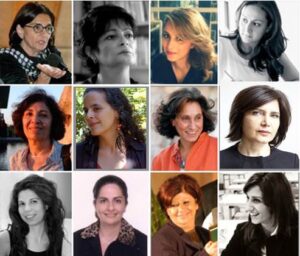 Most of these materials can be found in the Women in Architecture project. In 2013, Directors Shiraz Allibhai of the Aga Khan Trust for Culture and Sharon C. Smith, Program Head of the Aga Khan Documentation Center at MIT, launched the project shortly after the roll out of the redesigned Archnet in 2013. A documentary video produced by the Center for the Study of the Built Environment on "Arab Women in Architecture" was the kernel from which the project grew. Consistent with Archnet's mission, the focus was soon expanded beyond the Arab world to focus on Muslim societies in the broadest sense.  Today it contains projects from all corners of the world.
In 2016 the collection was greatly expanded by the addition of resources on Women in Turkish Architecture complied by Meral Ekincioglu. In addition, collection is continually enriched by the archives of the Aga Khan Award for Architecture. In the most recent cycle, women led or played a significant role in four of the six projects to receive the award, a pattern consistent with the prominent role of women throughout all 13 cycles of the Award.
A growing number of countries have designated the entire month of March as "Women's History Month," so Archnet will continue to highlight to role of women on the site and in our social media throughout this period.
We invite you to explore our resources, and to send us your feedback. Watch this space to find out when new resources are added. Should you wish to contribute resources to this project, please see the "How to Contribute" page.