The Global G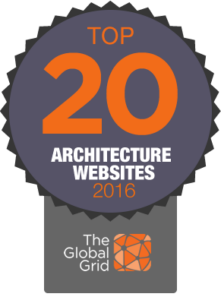 rid, a service focused on delivering daily news on "localized and unique architecture, engineering, landscape architecture, urban planning," has named Archnet one of the Top 20 Architecture Websites for 2016. Ranked 17, other honored sites include the Architectural Record magazine, the American Institute of Architects, the Royal Institute of British Architects, and the online architecture forum Skyscrapercity.
Archnet–developed by the Aga Khan Trust for Culture and the Aga Khan Documentation Center at MIT–is an open-access, scholarly resource focused on architecture, urbanism, environmental and landscape design, visual culture, and conservation issues, with a particular focus on Muslim societies. Archnet presents visual and material culture within historic, cultural, and geographic contexts, and contains over 100,000 linked images, publications, video, and pedagogical tools assisting scholars, students, and practitioners interested in the built environment.
Follow the Twitter feeds of all the selected sites, including Archnet, using this list.