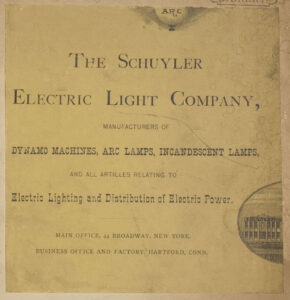 New York, 1885
In 1885, electric lighting was still novel. The electric power upon which it depended was largely unavailable: uniform standards for the distribution of electricity were still years away. Vast numbers of Americans had never beheld any form of electric illumination. Elaborate displays of commercial and architectural lighting at expositions and in major cities seemed to turn night into actual day, eliciting gasps of wonderment.
Essentially a sales catalog, this 32 page document provides a fascinating ground-level look at a period of transformative technological innovation. The Schuyler Company's business model was born of necessity,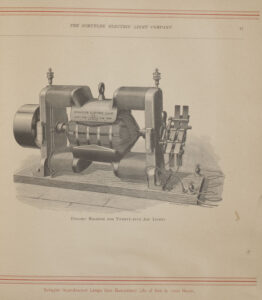 but today it would be called synergistic: they sold not only electric lighting, but the means to power it. No access to a source of electricity? Install one of our dynamos and generate your own! (Then buy our light bulbs.)
Our entry for 1885 evokes MIT's early commitment to the practical application of scientific and technological education. The MIT Libraries' circulating collections include many similar catalogs produced by purveyors of everything from gas works and railroad water stations to doorbells, locomotives, optical instruments, and speaking tubes.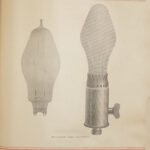 The company was proud to proclaim that "the Schuyler Dynamo requires oiling but once in three months." A great selling point to be sure, but it still seems a safe bet that any success Schuyler enjoyed was owed to its lamps being "entirely free from all disagreeable hissing or frying noise."